Here's a new topic for my blog: the strange search engine queries that bring people here. Hence the play on words in the title, "Search Engine
Queer
ies," because they're odd hits.
I got the idea to start posting these when I saw yet another search for today's example appear in my visitor tracking log. So then...
Search string:
Death by helium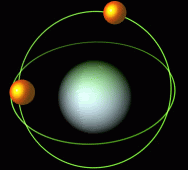 Reason it landed here:
I post stuff from time to time on a site called
Helium
, the name of which I've included in post titles and tags as well as in the bodies of the related posts themselves. I earn a little money on Helium every month from the articles I've written and submitted, so when I've written something here that would fit well with the sort of content that is generally accepted on Helium, I duplicate it over there to increase my earnings on the piece in question. Sometimes my Pay Per Post articles work well as Helium submissions, so I make money through Pay Per Post, then earn residuals on the same work through Helium.
The article I wrote that seems to be behind this Search Engine Queery is one that is an argument in favor of the death penalty. Since I posted it to this blog with "Helium" in the title, and because "death" is also part of the title, it comes up when searching for "death by helium."
You can check out the article by clicking here
.
Now... I wonder who the people are that have been killing themselves with helium gas, because I've actually seen this search come in quite a bit lately.
Also, when they die, do they sound like shrieking munchkins?
--
Email me at paul@paulezimmerman.com if you would like an invitation to join Helium and start earning money for your writing!